Live a Life of Nourishment
Real Food. Real People. Real Results
Are you ready to take an active role in improving your health?
Whether you are looking to increase energy, decrease body fat, reduce inflammation, or reduce risk factors for disease Innovative Nutrition provides impactful solutions to help you reach your goals.
Reasons Clients Work With Us:
They don't feel well, even after being cleared by a doctor.
They are seeking to lose unwanted or unhealthy body fat.
They have eliminated so many foods their diet has little variety.
They want a definitive test to determine which food sensitivities they have and do not have.
They feel overwhelmed by the amount of nutrition information available and would like for a professional to guide them.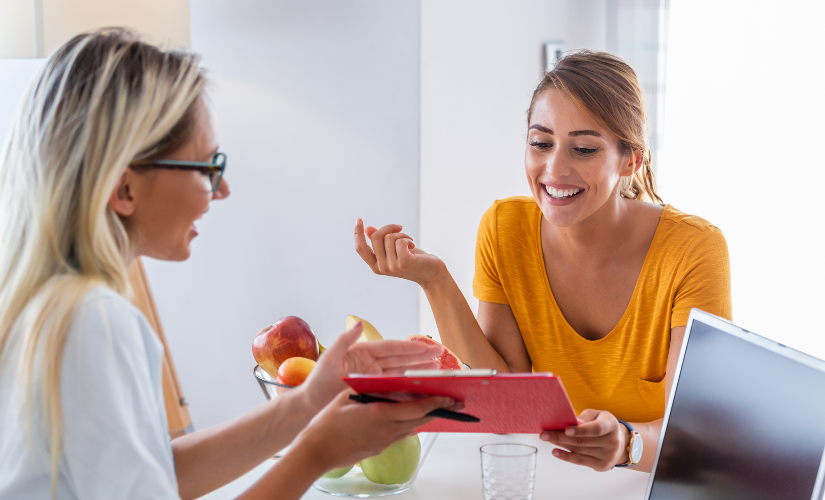 Our Approach to Nutritional Guidance
Innovative Nutrition takes a holistic, client-centered approach to assess each individual client's needs. This includes functional lab testing that goes beyond the standard labs ordered by most doctors, dives into symptomology, and identifies potential environmental triggers that can all be contributing to or having deleterious effects on health.
Blood work, along with symptomology, can help identify nutrient imbalances. Nutrient deficiencies can cause a host of unpleasant symptoms including food cravings, fatigue, hair loss, balance issues, dry skin, constipation, muscle cramps, cold hands and feet, mood shifts, numbness or tingling in the extremities, difficulty losing weight and more. Addressing nutrient imbalances is key to reducing or eliminating symptoms and restoring health.